Think Technosert.
OUR MISSION:
YOUR SUCCESS

Service – More than perfect EMS Production
As a 100% electronics service provider, we are committed to one single mission: to contribute to our customers' success in the best way possible. We are there for our customers: in person, professionally, and efficiently.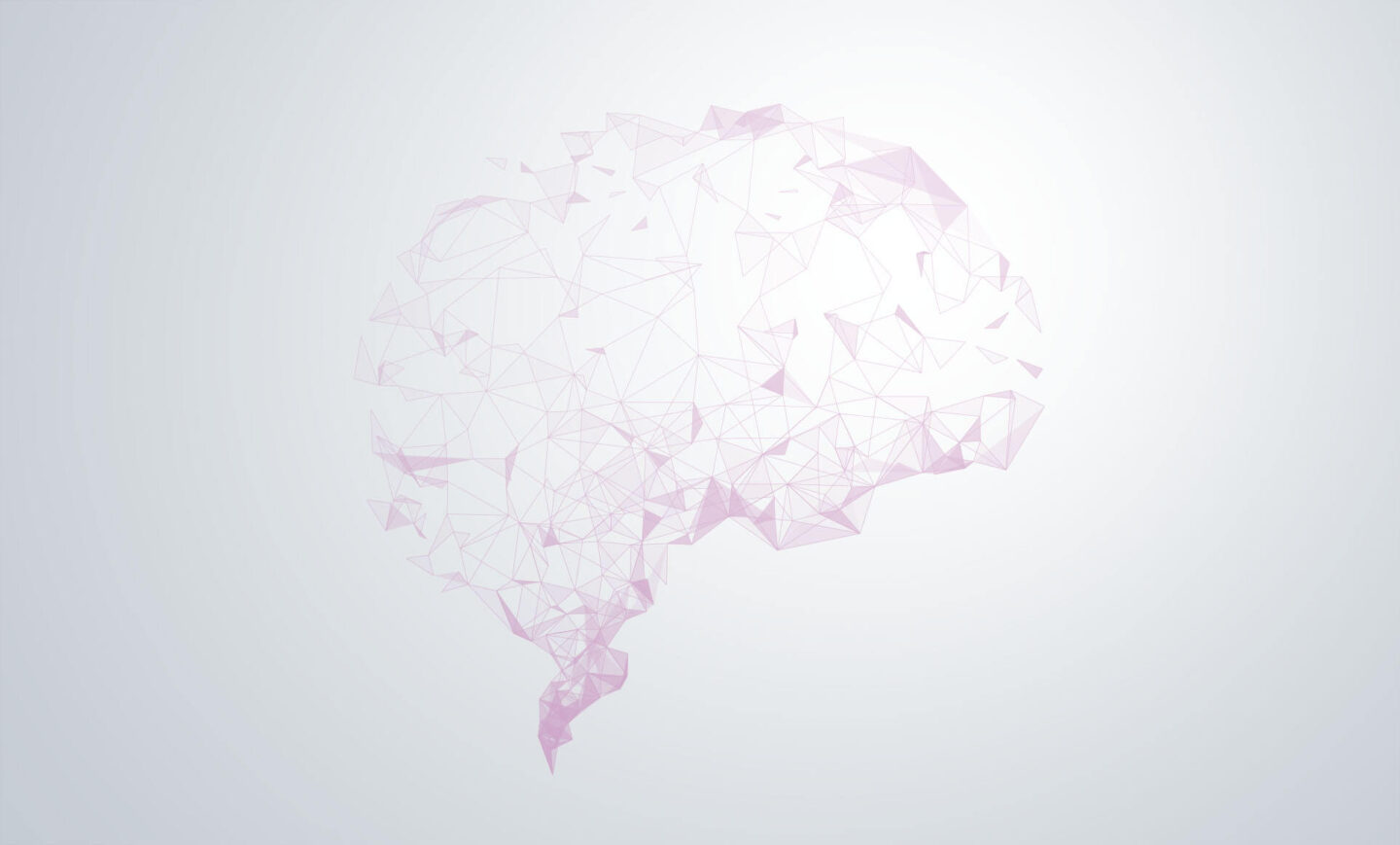 Comprehensive Expertise
A strong team of experts
Technosert is a strong team of experts who work together in a well-coordinated manner and always keep an eye on our mission, that is, our customers' success. Our customers benefit from this, from the initial consultation to the manufacturing stage, and through to the lifecycle support for their products.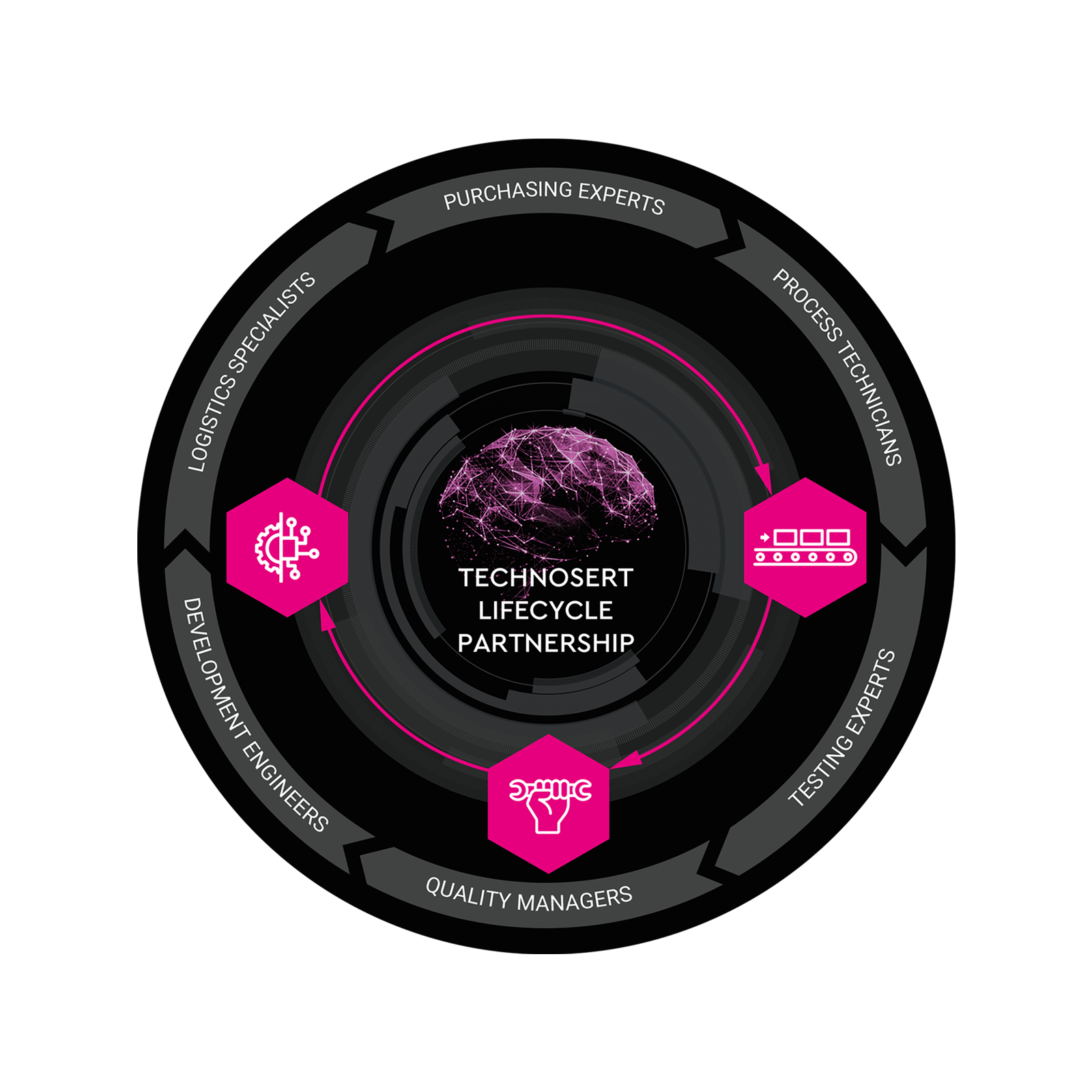 Supply Chain Management
Efficiency throughout your entire order
We offer you advantages as early as in the component procurement stage. Our international purchasing team knows the market inside out, ensures the availability of the components at best conditions, and finds solutions even in the event of supply bottlenecks in the market. Our supplier management system with key indicators and ratings also contributes toward making the procurement process more efficient.
Throughout the order process, we stay in contact with our customers. Employing customized forecasting systems and framework order processing, we reliably cope with often rapidly changing requirements in the electronics market.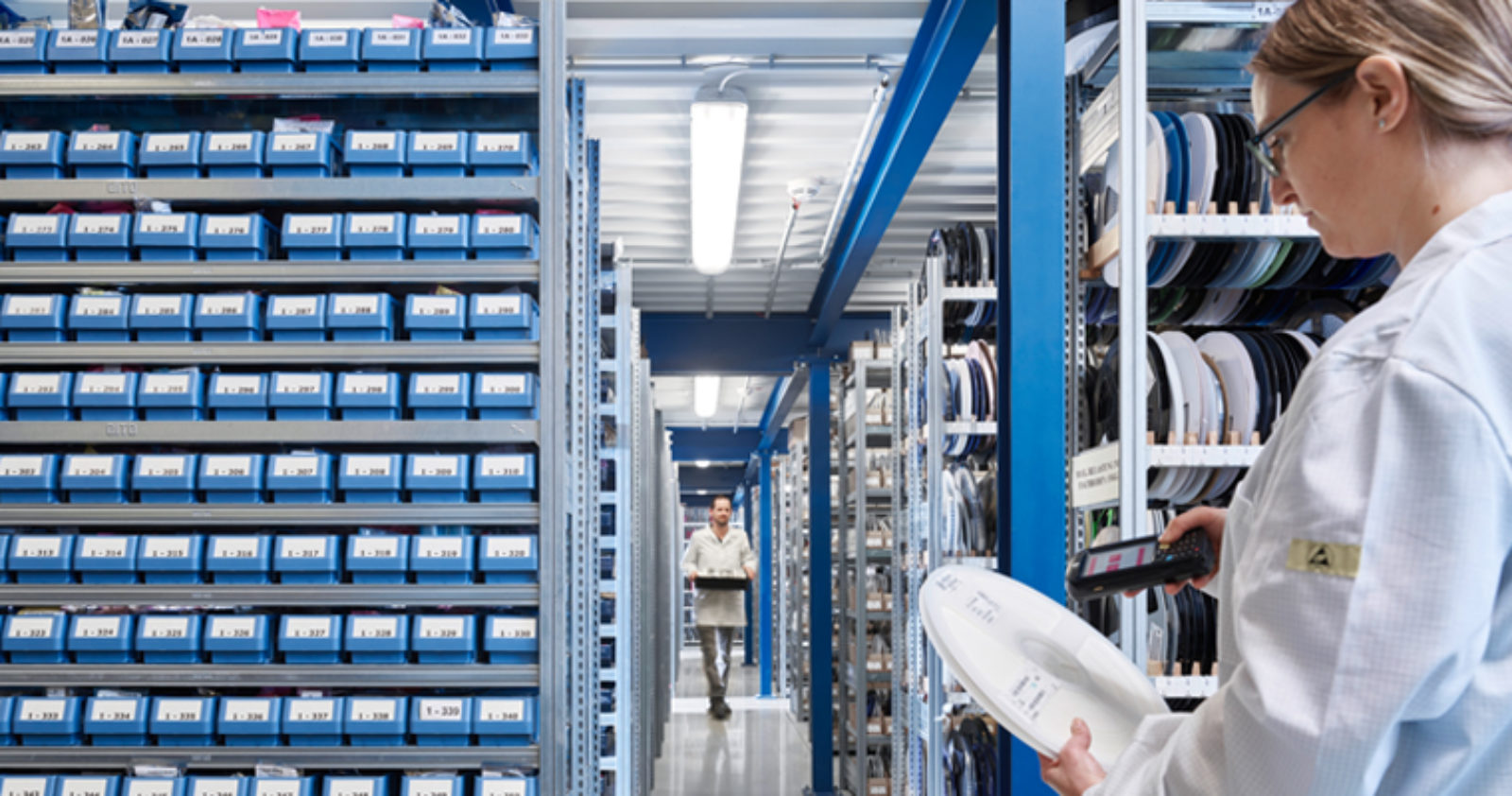 Repair Service
More than repairing
We repair and analyze the cause of a defect. Then, we make the findings available to our customers and, in doing so, help them optimize their products. We are able to exchange all components, even BGA and QFN, and offer our repair service throughout the entire lifecycle of your electronics modules. At our customer's request, we also offer reballing, i.e., reconditioning of components for reuse.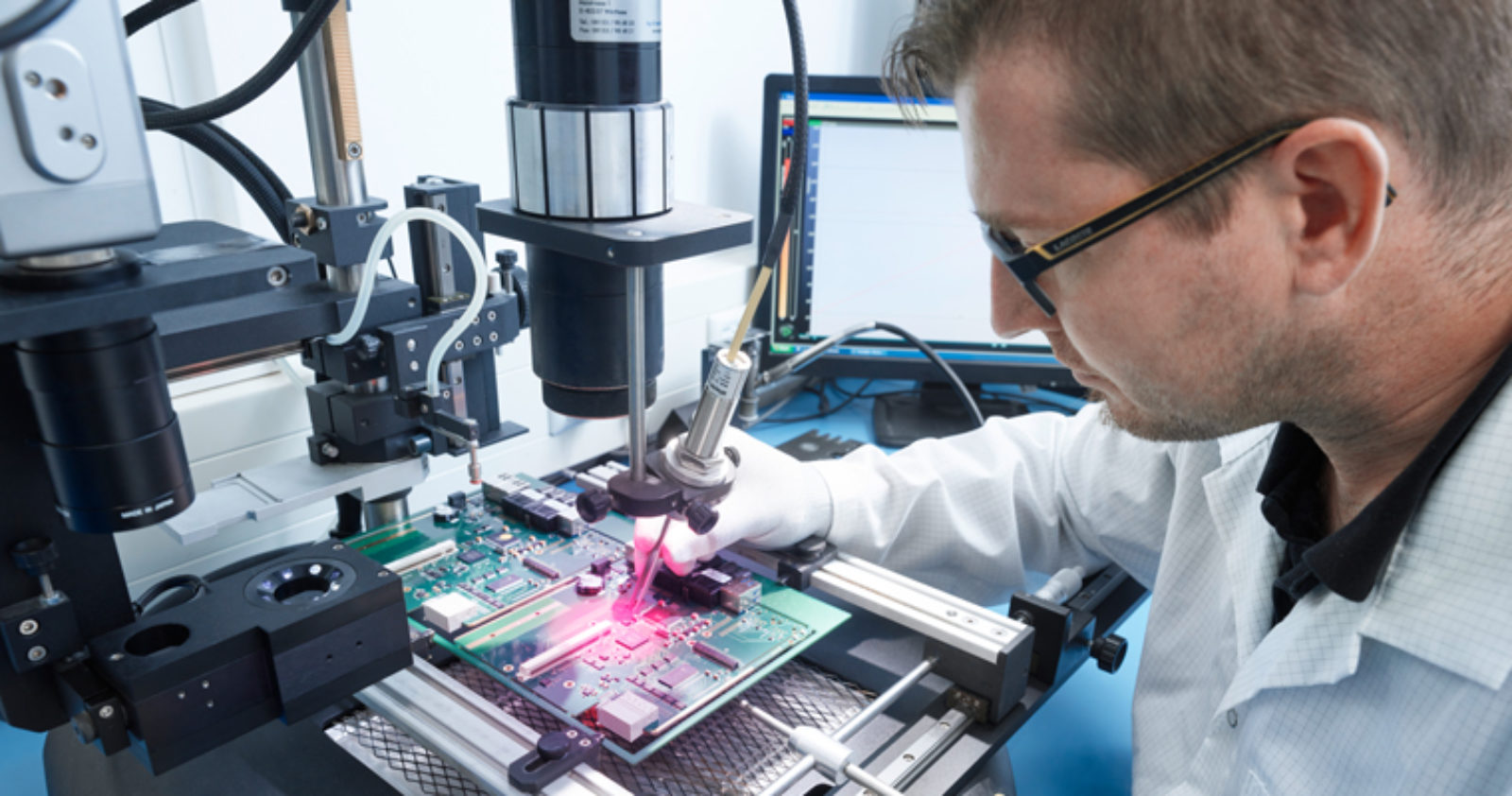 Modification Service
Fast and reliable
We are flexible enough to make changes in modules, even for orders received at very short notice. We do this with a special team using optimally equipped workplaces that include the necessary machines. This way, we are able to exchange all components, even BGA and QFN.